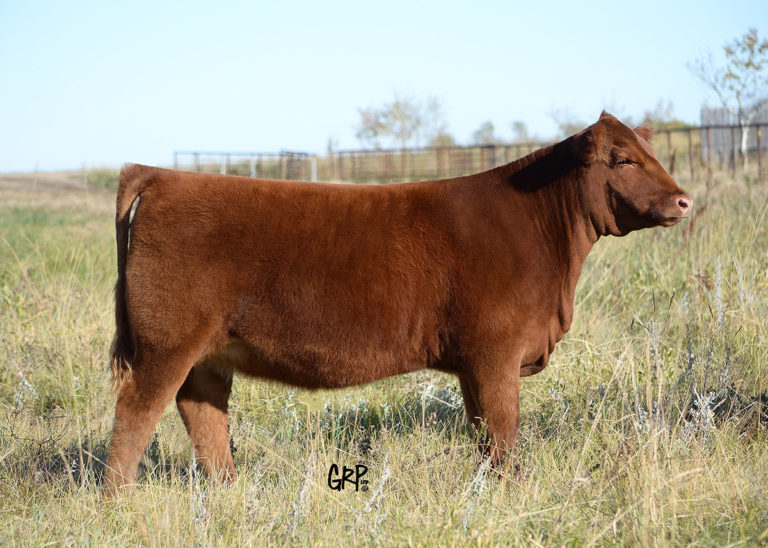 Daughter of Racer from Redrich Farms, Alberta CAN
Offers Red Angus breeders an outcross pedigree with an excellent set of EPDs
RACER is backed by a very productive two-year-old dam and powerful grandam.
If you are looking for a young sire to add style and performance to your herd, RACER is your option!
RACER is one of the most award winning bulls in Canada, selected as Grand Champion bull at both the 2018 Edmonton Farmfair and Canadian Agribition.
In addition, he has also won Grand Champion bull at Old Falls Classic, Top Five Supreme Qualifier at Edmonton Farmfair, Top 10 RBC Supreme Challenge Qualifier, Canadian Angus Association's Red Angus Junior Bull of the Year and Show Bull of the Year and was a World Qualifier for Red Angus.